Healthy Abingdon is pleased to support the Happy Easter Abingdon initiative.
Celebrate the promise of spring by putting up signs and symbols of spring for friends and neighbours to notice on their walks.
How creative can you be - a chick peeking out from behind a curtain, flowers decorating a porch window or butterflies hovering over a plant?
Decorations can be any size and some harder to see than others will keep interested 'spotters' (young and old) on their toes.
So help create an endless and fun trail around Abingdon.
To find out more, email happyeasterabingdon@gmail.com .
Download this poster and include a cheerful picture or personal message of hope for passers by.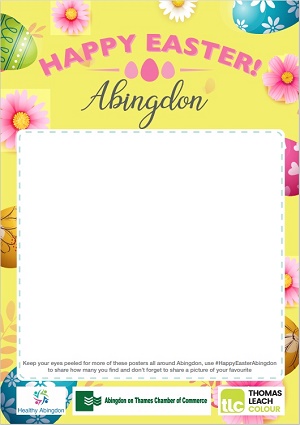 Download this poster