Event on Tuesday 11 Feb. 2020

The Wonder of Food
This event is open to all
Challenging Poor Diets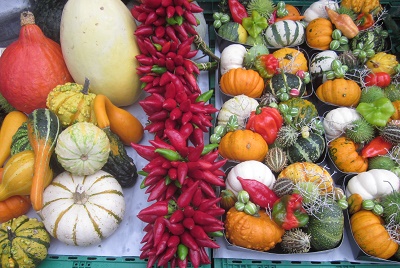 From baby's first milk to learning to love green vegetables, eating healthily is a skill that, as with many other things, some people take to more readily than others.
Our next event will be focusing on how nutrition in the local community has far-reaching effects in terms of health and well-being. We will look at the challenges that an impoverished diet creates and some innovative ways being developed in Oxfordshire of tackling difficult issues.
Presentations
Jennifer Slatter, Dentist, Community Dental Service - Diet and Oral Health

Richard Kennell, CEO, South Oxfordshire Food & Education Academy (SOFEA) - SOFEA Community Larder

Abi Barclay-Watt, Balanced Nutrition - Nutrition and its importance to wellbeing for society
Venue
Trinity Church, Conduit Road, Abingdon OX14 1DB. Note: this is in the church itself and not the attached Conduit Centre.
Programme
The event will run from 5 to 7 pm with registration, refreshments and networking from 4:30 pm. The event will involve presentations and discussion sessions.
Registration
You can just turn up. However, it would help us to know who is coming so if you plan to attend, please email Dave on healthyabingdon@aol.com